I've been a part of this community for a while now, and might I say proud to be so. I had a goal when I purchased my Nerdkit. That goal was to learn C Programming to the point I could develop a solution to a problem where I work.

A little background. I work for a machine shop named Aeromet Industries, Inc. located in NW Indiana. Most of the machines we use are Computer Numerically Controlled (CNC) and most have an attached PC that shares the monitor and joystick (which behaves as a mouse on the PC and a manual movement device for the machine).
The joystick is a military grade device that was developed for use in fighter jets. The company the joystick came from had developed a microcontroller based board that took the analog output of the joystick and converted it into a serial mouse. This setup worked well until one of the pc's died and we updated it with a new computer and new windows OS that no longer would talk to that board (no matter what serial mouse driver we tried). For reference, the old pc that died and all the remaining ones run NT workstation.
Thus there was a need to replace those boards with something that would not only control the machine, but with the press of a switch, also control the pc as a mouse. Enters me with my big mouth telling the owner - I think I could make that happen.

My 1st thought was to simply create a quadrature output that I would feed into a Quadrature to USB Mouse board like is used in homebrew arcade games. This was my starting point and worked OK.
Then I got the wild idea of using a USB based Atmel microcontroller and doing the whole thing myself. I found a company that has a small dev board with an ATMega32U4 and the rest is history.
Well thanks to my NerdKit and all the examples both online as well as in the forums, I learned enough to write the software. It went through several iterations, but I finally came up with a clean compact solution using the Teensy Development Board. Finally I created my own board to house it and all the other components using eagle and BatchPCB.
Below are some photo's of the end product.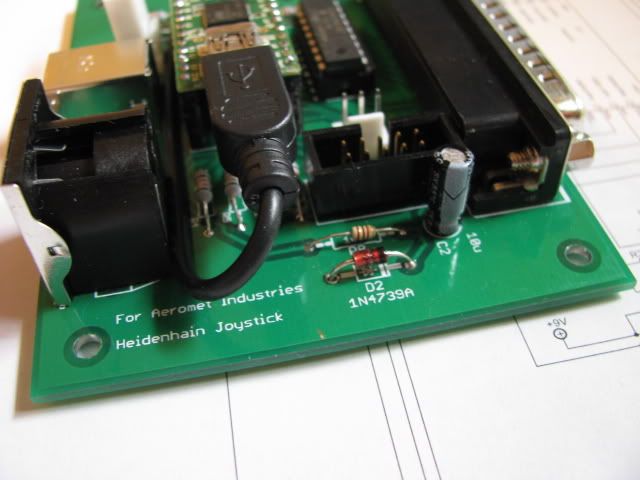 Here's a few of the single sided homebrew board I actually installed in the machine as my proof of concept.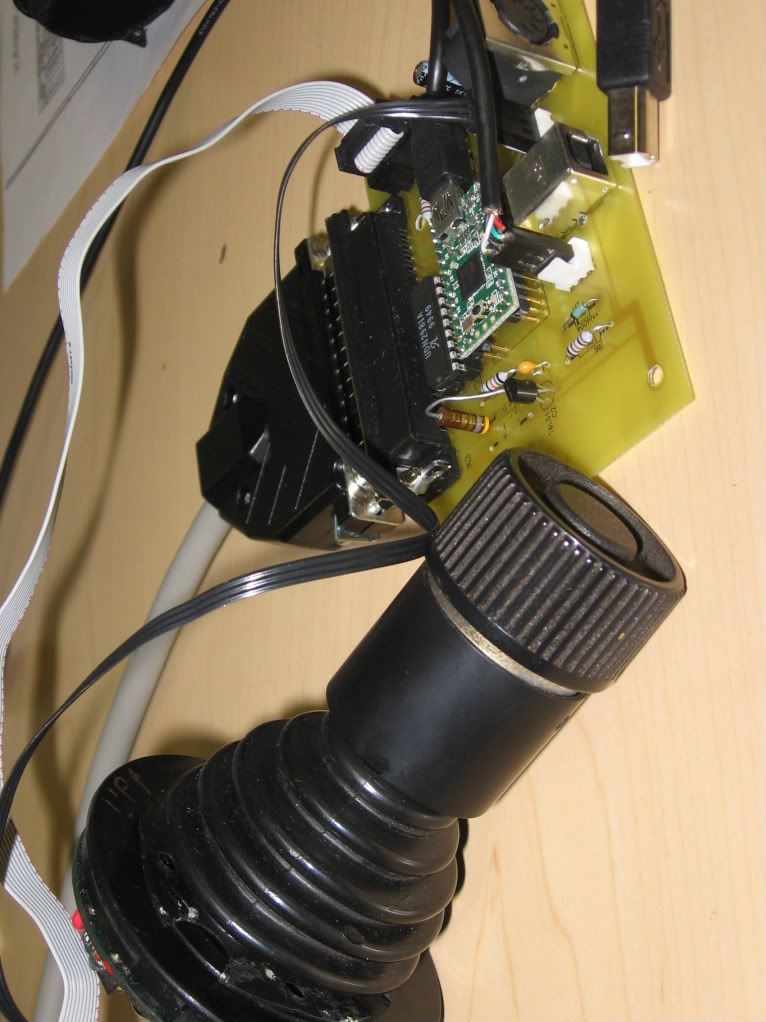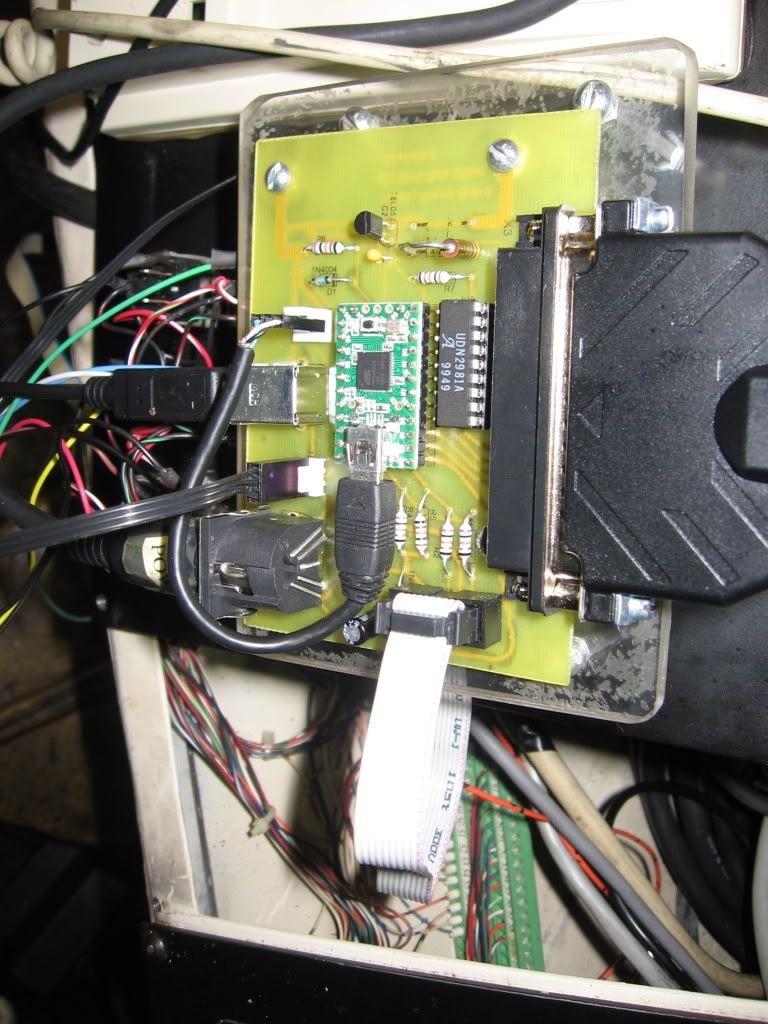 I hope I'm not bragging but man it feels good to finish one and actually see it work day to day.
I also want to thank Humberto, Mike, everyone else who may be behind the scenes, and all the members here I've spoken to... I would have had a much more difficult time without all of you.
BTW, if this sounds like a goodbye speech, it's not... I'm not going anywhere, I was just excited to finish a big project and had to share :D
Rick